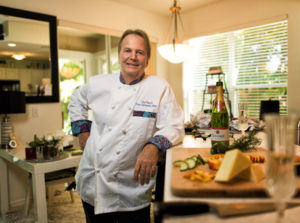 Morning Coffee
I'm one of those people who loves my first cup of coffee in the morning.
I don't speak Starbucks and honestly, I don't want to learn. When I hear people
who need a paragraph to explain how they want their coffee made. You can believe me
they have a therapist tucked away somewhere.
Just give me a good cup of coffee.
To accompany my coffee, I like something light and healthy to eat, and little naughty.
The crepe warm just coming from the pan, the fresh fruit wrapped inside, call is a marriage of flavors.
It's still warm when its served with dollop of fresh whipping cream and a sprinkle of cinnamon.
One the most versatile culinary items I think is the crepe.
Crepes can be for breakfast, lunch, diner, dessert, teatime and you can make sugar free crepes.
The crepe is so easy to make and many foodie's pass it by, because they think it's time consuming or complicated to make.
Let's say you want to make crepes for breakfast. I think the main challenge you will have with making crepes is learning to roll the crepe batter evenly in the pan. The beauty of the crepe is you can make them a day in advance, but fresh is always best. Once you learn to roll the crepe in the pan, get your kids involved they are always entertained learning to make a crepe.
Ingredients
4         whole eggs
1 1/3   cup of milk
1          cup of all purpose
2          tables spoon of margarine or butter melted
1/2       teaspoon of salt
Dollop Of Fresh Whipping Cream
Method
In medium bowl, beat eggs slightly. Add all remaining ingredients; beat until smooth.
Heat crepe pan, or 7 or 8-inch skillet over medium-high heat (375°F.) until hot. Grease pan lightly with oil.
Pour 1/4 cup batter into hot pan, immediately rolling the batter until it covers bottom the pan evenly. Cook until edges start to dry and center is set. If desired, turn to brown other side. Fill with desired filling.
If you have a culinary question or you would like to share a recipe I will post on my face book with Epicurean Affair. Just email me at : [email protected]
My Website:  www.yourepicureanaffair.com
Got to love it.